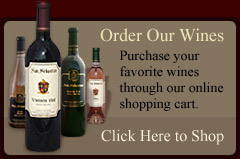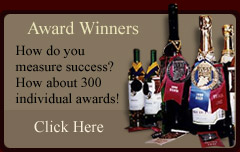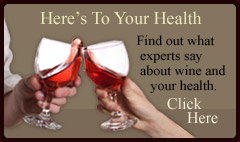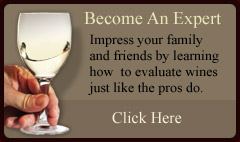 Matching Wine With Food
Castillo Red: This delightful full bodied wine has a deep, rich color of burgundy with a hint of oak and spice. Light on the tannins, full flavor and character allow this wine to complement meats or richer foods nicely.

Food matches: steaks, seasoned chicken, lamb

Similar wines: Merlot / Red Zinfandel
Stover Reserve: Named for the grape from which it is made, Stover is an exceptional dry, white and very light wine with a crisp, clean flavor. A hint of apple may be detected in the aftertaste. Stover Reserve is a great accompaniment to poultry or seafood.

Food matches: chicken, seafood, shellfish (especially boiled lobster)

Similar wines: Light Chardonnay's
Blanc Du Bois: Just like its sister, Blanc Du Bois Reserve, this version is finished slightly sweeter with no oak aging although it still has the spicy character.

Food Matches: Heavily seasoned chicken, spicy seafood dishes, pasta in cream, some spicy Oriental dishes

Similar Wines: Sauvignon Blanc, Sancerre
Reserva: A blended wine made with Suwannee, Miss Blanc and Blanc du Bois, Reserva has a nice balance of fruit and oak. A very clean flavor with some crispness is balanced by good fruit flavors. With about 0.5% residual sugar, this wine has an excellent "finish".

Food Matches: Shellfish, seafood, vegetable dishes, chicken (grilled)

Similar Wines: Dry Chenin Blanc, Soave

* NOTE: This is a proprietary label. Proprietary labels the name of the wine, not the specific grape from which the wine was made.
Blanc Du Bois Reserve: Sweeter than its sister, this richly flavored white wine feels smooth and silky on the palate with overtones of pear and melon. Enjoy the crisp intense fruit flavor of this medium-bodied wine with strong cheeses, seasoned fish and chicken dishes, as well as spicy Asian cuisine.

Food Matches: Heavily seasoned chicken, spicy seafood dishes, pasta in cream, French onion soup

Similar Wines: Pinot Grigio
Rosa: Rich in aroma and fruit flavor, this light, crisp and refreshing wine embodies the radiant hue of a Florida sunset. Rosa is a blend of different muscadine grapes done in a blush style and has 2.5% residual sugar.

Food matches: Ham, finger foods

Similar wines: White Zinfandel, Rosé
Blanc De Fleur: A festive, delicate Florida Sparkling Wine produced by the traditional French method, Methode Champenoise, but using native American grapes, the Carlos variety of the muscadine. Rare product made by only one other producer in the U.S.

Food matches: Fresh fruits, chocolate anything, other desserts

Similar wines: Asti Spumante
Vintners Red: Ruby hue, berry flavors, light-bodied; sweet rich berry nose reminiscent of the grape. Made from the Noble, a variety of red Muscadine. 5.0% residual sugar; a unique wine rich in Southern tradition.

Food Matches: Pasta and red sauce, Barbecue, Pizza, Game

Similar Wines: None
Vintners White: Highly flavored, intense, rich flavor; lively fruity aroma, carries over from grape to wine; distinctive and pronounced Muscadine flavor; pale straw color; made from Carlos grape. 3.0% residual sugar. Genuinely a traditional Southern wine.

Food Matches: Fresh fruit, Spicy chicken

Similar Wines: Riesling (Late Harvest)
Cream Sherry: Finishing full bodied and sweet, this wine is wonderful for enhancing the flavor of any dessert. The rich dark amber color and nutty flavor add to the excellence of this wine.

Food Matches: Dessert, Add to Soups, And Stews

Similar Wines: Other Cream Sherries
Port: Exceptionally rich and fruity this wine encompasses flavors of sweet raisins, currants, cherries, and spice combining to make a perfect orchestration for a dessert wine. Traditional aging in oak barrels adds to the character and flavor of this exceptional Port.

Food Matches: Dessert, Especially over or with Ice Cream

Similar Wines: Ruby Ports